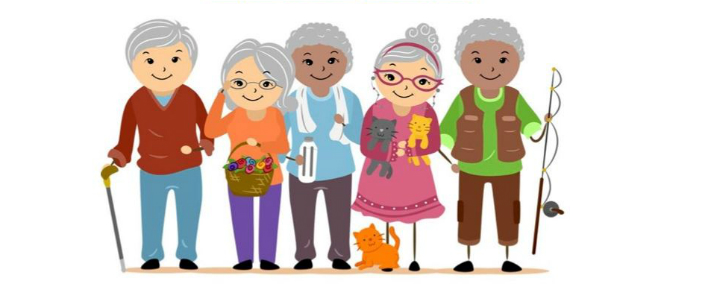 World Senior Citizens' Day – I can. I will. I do.
Always being in sync is difficult in a multigenerational family. Dependency may be instigating discord. Senior citizens may experience feelings of dependency with regard to financial security, health, psychological or social welfare. The World Economic Forum estimates that a 70$ trillion global retirement savings gap exists today, highlighting the difference between retirement needs and actual retirement income. These feelings of dependency may be a contributor of discontent and a lack of interest in certain dimensions of daily life.
Organizations can reap dividends and empower senior citizens in a synergistic process. According to Deloitte Global Human Capital Trends 2018 Report, the longevity divide can become a competitive advantage for organizations worldwide. Analysts estimate that Asia will have 60% of the world's population by 2030. Glimpses of reality based on the report include:
Organizations are partnering with senior citizens globally to create developmental paths by extending career models. Adaptation models to support employee engagement of senior citizens are being explored by organizations. eg: cushioned floors and adjustable work benches.
Challenges of multigenerational friction in terms of compensation and benefits, engagement and management exist. However, organizations that ignore or resist the longevity dividend will have to face reputational damage, a decrease in economy of the organization and the slow burn of consequences beyond crisis management.
While 'passing the baton' (eg: mentoring, coaching or training) to the younger generation is a passion for certain sections of senior citizens, many have found that they energise through learning and developing of new skills. Certain retirees want to explore opportunities of contingency or engagement on a part-time basis.
I can. I will. I do. are the three Is essential for the well-being of every individual. Increasing opportunities for individualism is key to empowering senior citizens towards leading a life filled with dignity. Make a difference now!
Sandra Sebastian

Acknowledgement:
Kanthika Reddy Somala who interned at Interweave inspired this blog. Her thought process and inputs were valuable.
References:
Deloitte Insights. (2018). The longevity dividend: Work in an era of 100-year lives. [online] Available at:
https://www2.deloitte.com/insights/us/en/focus/human-capital-trends/2018/advantages-implications-of-aging-workforce.html
Prasad, R. (2017). Problems of senior citizens in India. International Journal of Humanities and Social Science Research, 3(1), pp.35-37.
The Hindu. (2018). No country for the old?. [online] Available at:
https://www.thehindu.com/opinion/op-ed/on-indias-focus-on-senior-citizens/article8668702.ece